PARIS, FRANCE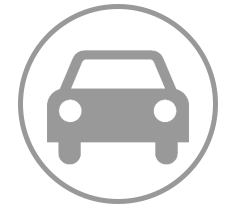 1 PEOPLE TRAVELLING

BENJAMIN@SENOI.FR
▬▬▬▬▬▬► SINE EYE – LIVE ACT PSYTRANCE PROGRESSIVE  ◄▬▬▬▬▬▬
[EN] Looking for the purest sound since his birth, Sine Eye found with progressive psytrance a way to express a mix of all his influences, techno, drum'n'bass, glitch, downtempo, ambient, world, rock, metal, dub, reggae, and so on…
His Music can be described by an intelligent mixture of mind blowing atmospheres, mesmerizing grooves, and squeaking synthesizers, builded up with the help of a remarquable technique, which will lead anyone to action on a dancefloor.
with already a few release on his back, on labels such as Ovnimoon, Hadra, or Merkaba Music, Sine Eye proved to have a limitless creativity, someone to watch out for!
---
[FR] A la recherche du son pur depuis sa naissance, Sine Eye a trouvé par le biais de la psytrance progressive, un moyen d'expression qui lui permet de mixer toutes ses influences, techno, drum'n'bass, glitch, downtempo, ambient, world, rock, metal, dub, reggae, et j'en passe…
Sa musique se caractérise par un mélange habile d'atmospheres planantes, de grooves entêtants et de synthés grinçants, le tout orchestré par une technique remarquable, qui ne laissera personne indifférent sur un dancefloor.
Avec déjà plusieurs sorties à son actif, sur les labels Ovnimoon, Hadra ou encore Markaba Music, Sine Eye a fait la démonstration d'une créativité débordante.